Herbert Ernst Wiegand (1936-2018) is one of the most outstanding German dictionary researchers of recent history. He made a great impact on the development of metalexicography in Germany and abroad. Wiegand was awarded an honorary doctorate three times for his merits in the realm of dictionary research: at the Aarhus School of Business (1996), at Sofia University (2000) and at Stellenbosch University (2006). Franz Josef Hausmann (Erlangen) once called Herbert Ernst Wiegand the "Karajan" of lexicography. Apart from his monograph Wörterbuchforschung (en. Dictionary Research), this man has published more than 25,000 pages of specialist literature in international journals and edited volumes, besides editing the International Bibliography of German Lexicography and Dictionary Research, the Dictionary of Lexicography and Dictionary Research (WLWF), and initiating and leading numerous major projects, inter alia the Handbooks of Linguistics and Communication Science (HSK), the Dictionaries of Linguistics and Communication Science (WSK), the international yearbook Lexicographica and its affiliated series Lexicographica Series Maior as well as the journal and eponymous book series Germanistische Linguistik (en. German Linguistics) and the Zeitschrift für germanistische Linguistik (en. Journal of German Linguistics).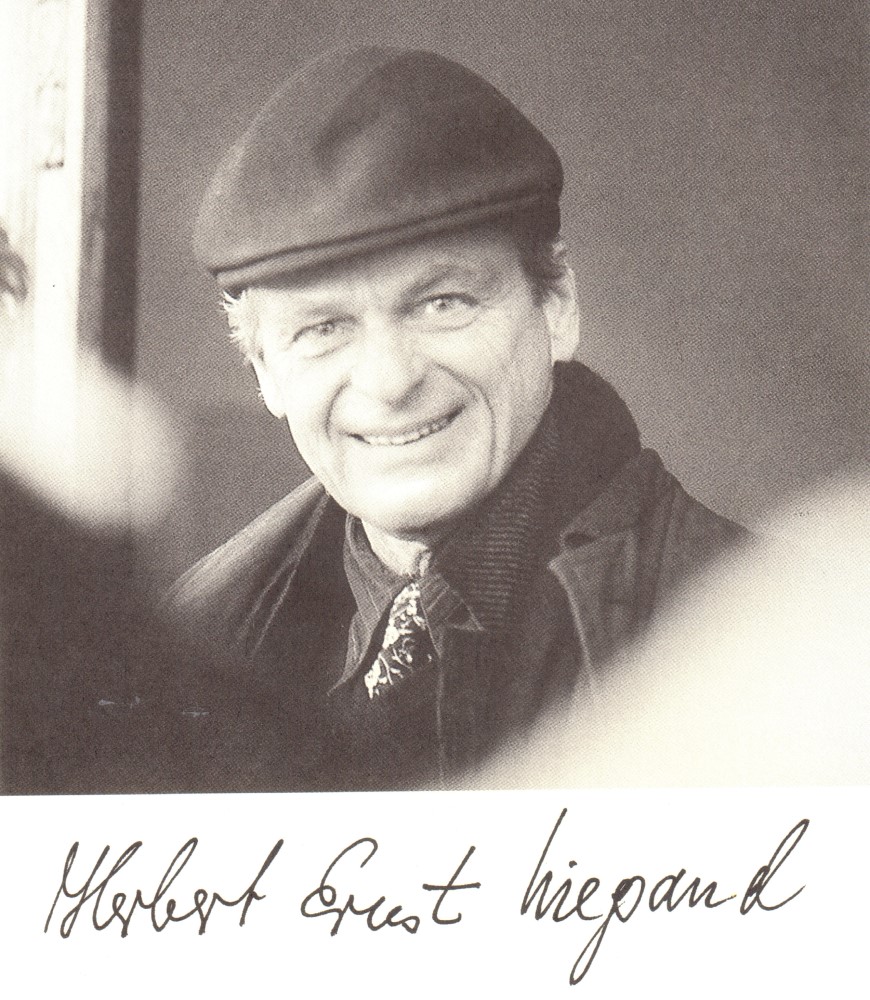 He was higly regarded and popular among reliable, skilled and enthusiastic colleagues: those who were looking for critical discussion or who also liked to be provocative sometimes were wise in coming to see Herbert Ernst Wiegand. But those who were looking for some quick results or beating about the bush, couldn't get to the point, had no clear objectives or wanted to solve a problem without providing any structure were exposed to difficult questions.
Displaying a military discipline and highest efficiency, working late into the night (sometimes until the next morning), tackling mammoth tasks with substantial risks, while at the same time calculating clearly and being absolutely reliable in any matter – these were the most outstanding features of HEW (also referred to as "High Energy Wonder"). However, his private life didn't have to take a back seat: family, playing tennis, skiing, holidays in the sun, wine tastings, dancing, loving, appreciating, travelling and showing persistent activity with little rest.
The FAU Erlangen-Nuremberg and Interdisziplinäres Zentrum für Lexikographie, Valenz und Kollokationsforschung (en. Interdisciplinary Centre of Lexicography, Valency and Collocation Research) are proud that Wiegand was their guest several times after his time in Heidelberg and that he maintained close contacts with the local colleagues. It is a great privilege for us to name the eleventh cohort of the international Erasmus Mundus study programme European Master in Lexicography (EMLex) after him.